Hi Everyone!
I am running Lesson 1, and everything works fine until I reach the line learn.fit(0.01,3) from the Dogs vs Cats example.
The error says: TypeError: <= not supported between instances of 'float' and 'object' (screenshot below)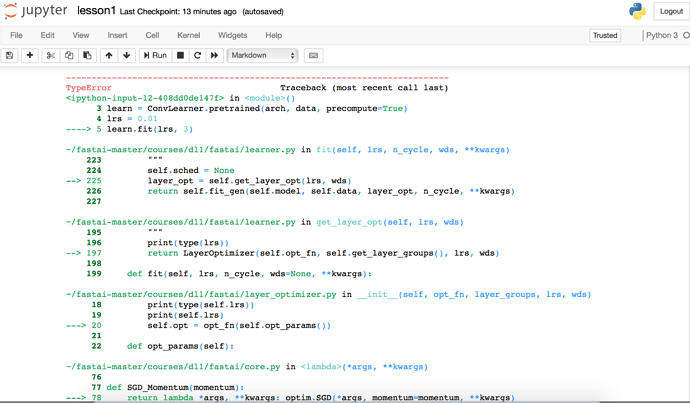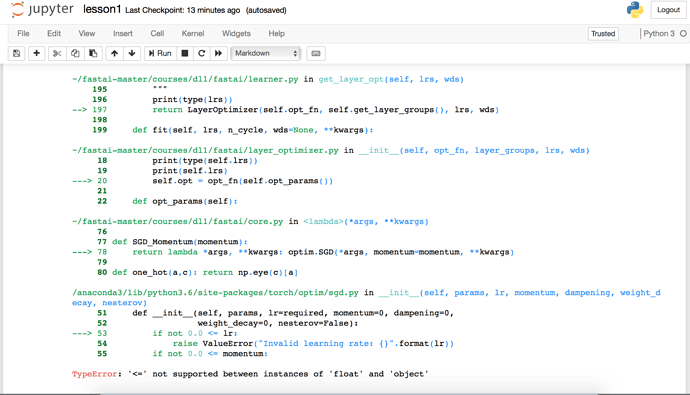 I tried tracing this back and it seems like the variable lr is supposed to be a float, but has been converted in the middle of this function call learn.fit. Is is a problem with the libraries or am I missing some files?
My Mac is running on Mac OS X Sierra 10.12.6, CUDA 8, cuDNN 6, and was implemented with a GTX 1070 locally. I used pip install fastai and did not use Anaconda since I had setup my pyTorch successfully already.