Hi so i was trying to do imdb sentiment analysis . The problem that occurred to me was that when we divide the string into 64 equal batches and then we transpose it . hence the matrix becomes 1million * 64 now if bptt is 70 then it will take the 70 rows . So now the matrix becomes 70 * 64 .
Now I am unable to think how is the data fed into the neural net if
a) data is being fed in this way then each row goes through the dense layer of size 64 but the problem that will occur is that the row doesn't contain the related words .
b) column is fed into the dense layer but the problem here is that the size of the column keeps changing all thanks to pytorch . so if the column is changing then how will we set the weights of the neural network's layer .
Please help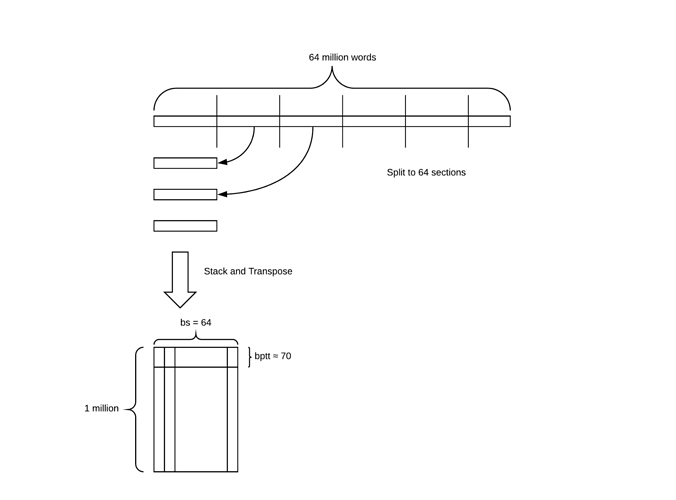 P.S. above is the screenshot of the problem .