Hello everyone,
I'm trying to implement a classifier that can identify playings cards. I used the techniques from lessons 1 and 2 but couldn't make it work (loss was too high).
However, when I made the model predict only the rank of the card it was really good. Same thing goes for the suit. Now that I am at lesson 3, I decided to try the multi class classifier to solve this problem (I thought it might "split" the identification into 2 parts and since the model was very good at picking suit and rank separately…)
I have a dataset of about 500 images which I resized to be 280px * 280px and here is what it looks like :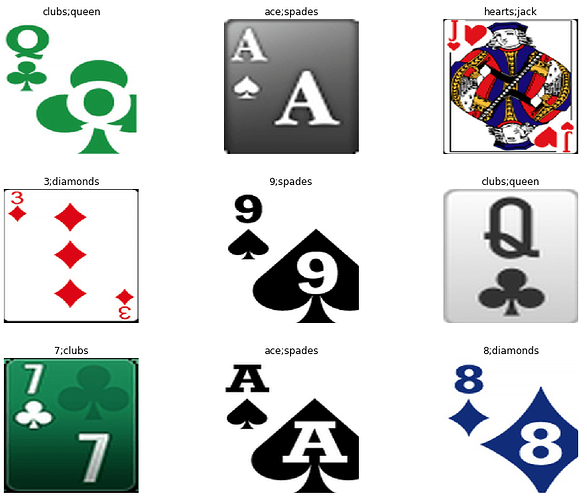 After training for 15 epochs, I'm getting these results :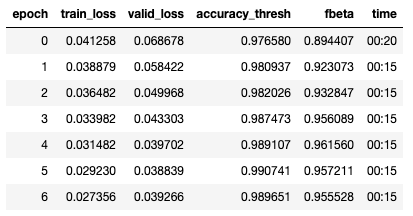 Since the results seemed good, I created another batch of playing card images and made predictions using the previously exported model.
On this "test" set, my model is doing really poorly (about 10-15% wrong predictions). For example, it confuses 3 with 5, just gives the suit without the rank, … It's often close to the answer but not right.
How can I improve this model ? Should I go back to a single class classifier and maybe find more training examples ? Should I train 2 separate models (1 for suit, 1 for rank) ? Is a multi class classifier even appropriate for this kind of problem ?
Any help or suggestion is appreciated,
Thanks