The one I showed earlier: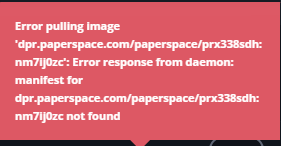 It can't seem to find container nm7ij0zc
It was able to start the older one, nu0y82o1
I had to get Paperspace tech support to fix it for me
For Gradient I always need to start a new notebook each time from scratch because opening doesn't work (as per other issues). Since the /storage is preserved this isn't a big issue.
For lesson3-imdb I get an ascii decode error like this:
A workaround is to manually set the codec in the notebook:
import locale
locale.setlocale(locale.LC_ALL, 'C.UTF-8')

Before I saw your post I saw this:

and that worked for me.
It's great to know that works in Gradient too. Where are you running this command? In a Jupyter terminal?
Yes, ran that in a terminal. But later when I returned to the IMDB nb I had a similar ascii codec error and used your method in the nb to fix it. Strange that it's not a persistent setting… I do find it quicker to just run it in the nb.
Two things - I realized that one of my issues with fastai was using pytorch 0.4.1. The issue was that I HAD pytorch verion 1 installed (pytorch nightly) but did NOT uninstall pytorch 0.4.1. Simple but inintuitive to a beginner.
My second is the same issue as @ricknta was having where I cannot download the Amazon dataset - however when I click accept on the Kaggle page it simply does nothing! I've tried accepting on firefox and on chrome. Any ideas?
@agoldina : Did you upload the kaggle.json file into the ~/.kaggle directory?
Or maybe try recreating the API token and redo those steps.
Sasha, it's been almost 2 weeks so I don't recall exactly what happened, but I think I had just failed to find the Accept button way at the bottom of the Kaggle page. I think when I clicked it, nothing happened, but then when I ran the code in the planets nb it downloaded properly. Hope this helps.
I've clicked accept and the code still fails to run


I've downloaded data from kaggle successfully before too
Is anybody finding that the directory /notebooks/course-v3/nbs/dl1/ is empty? I have (or had) my own notebooks, in addition to those from the course here, but today I find this directory to be empty. If I do git pull, it is still empty. I found this issue a couple of weeks ago, but after some hours the ipynbs re-appeared. Thanks.
Notebooks are missing!!! I just ran a git pull. Root folder looks like this after re-starting: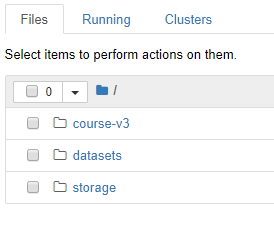 but looked like this before: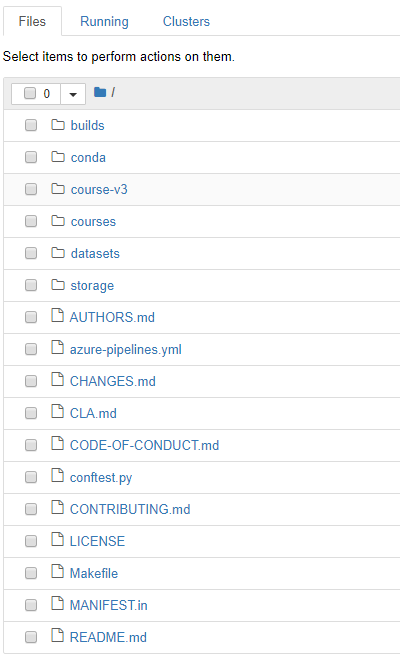 and the nbs folder is missing completely!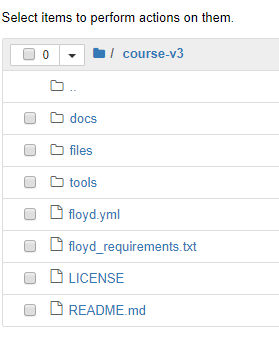 Please fix this ASAP!!!
I had the exact same issue more than once. Sometimes the whole nbs directory is missing, sometimes only dl1. I contacted support but it did not help much. Finally I opted to create a new notebook and start over (I had my own ipynbs in a repository so it was easy to move them back to the new nbs/dl1/). Now I am having another issue which is that even though I save my ipynb, when I stop the notebook and re-start it later, the version of my ipynb is not the most current. I give up with paperspace, I'll try another service.
I agree; I'm planning on moving to GCP soon. I had no response to my post from Paperspace. I'm using Gradient and went back to the previous nb so I don't think I lost much work this time, but it's really upsetting to have the platform this unreliable.
No gpu's available??!! Tried to restart a vm, had only a list of cpu's, no gpu's. Now tried again, has only GPU+, but I wanted to run with a faster gpu. What is going on???
this worked for me but I had 'cd course-v3' before git statsh, git pull as stated, at first i did git pull from home directory, thinking it would update everything, but it didn't work until i cd'd to course-v3 directory.
@dillon any advice for installing the Anaconda Extensions for the Jupyter Notebook on a Paperspace instance (using the Fast.ai 1.0 / PyTorch 1.0 BETA container)? I followed the steps outlined here after finding this on the forum, and the install finishes successfully in the terminal, but it doesn't seem to be working because I don't have the nbextension option once I relaunch the notebook.
Thanks.