I'm trying to write my own recreation of the collaborative filtering notebook's crosstab, but there is no example code in that notebook (it's an image of Excel, I think?). Shown in the Chapter 8 of Fastbook, and in the Lesson 7 video.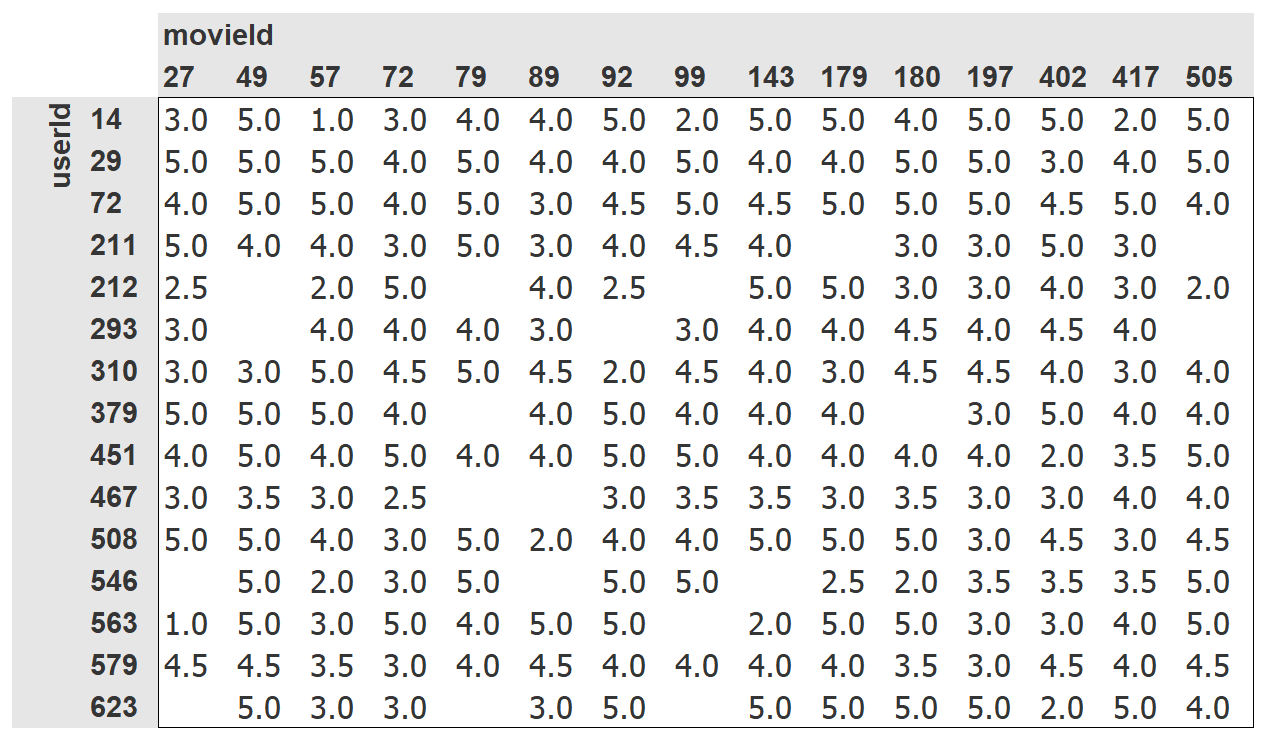 I tried to recreate it, but this is as far as I got. While it's better than a random crosstab, it's still much more sparse than what the author used. The idea is to improve on a complete but sparse crosstab of everything by first filtering and then joining the most frequent raters with the most frequently rated movies. I thought this would be more dense, but it's only halfway there.
(setup if you want to copy/paste)
from fastai2.collab import *
from fastai2.tabular.all import *
path = untar_data(URLs.ML_100k)  
ratings = pd.read_csv(path/'u.data', delimiter='\t', header=None,
                      names=['user','movie','rating','timestamp'])  

(my crosstab attempt)
most_frequent_users = list(ratings.user.value_counts()[:20])
most_rated_movies = list(ratings.movie.value_counts()[:20])
denser_ratings = ratings[ratings.user.isin(most_frequent_users)]
denser_movies = ratings[ratings.movie.isin(most_rated_movies)]
pd.crosstab(denser_ratings.user, denser_movies.movie, values=ratings.rating, aggfunc='mean').fillna('-')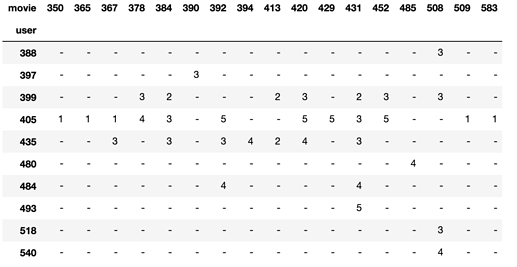 Any fluent pandas users know how to slice the frame to have a dense crosstab more like the first image?