I'm trying to create an object detection algorithm based on the Google Image Dataset
I'm using the validation set.
Here is a link to the notebook that will download and process the data for you.
The bounding boxes however don't seem to be in the correct places: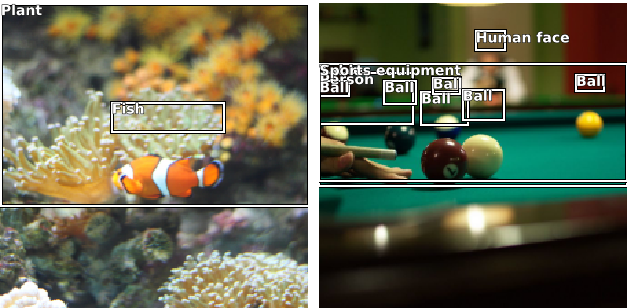 Does anyone know what I might be doing wrong here?