Hello,
I can't find here a good solution, would be great when someone could help.
I can't get from the df: get_y = label_func,
Is there a better way or a workaround? For my way here I also get an error I can't fix:

def label_func(path):
    df_train.image_id[df_train['img_path']==str(path)].values

item_tfms = RandomResizedCrop(64, min_scale=0.75, ratio=(1.,1.))
batch_tfms = [*aug_transforms(size=64, max_warp=0), Normalize.from_stats(*imagenet_stats)]

bs=64
dblock = DataBlock(blocks    = (ImageBlock, CategoryBlock),
                   get_items = get_image_files,
                   get_y     = label_func,
                   splitter  = RandomSplitter(),
                   item_tfms = Resize(64))

dls = dblock.dataloaders(path/"train")
dls.show_batch()

The error: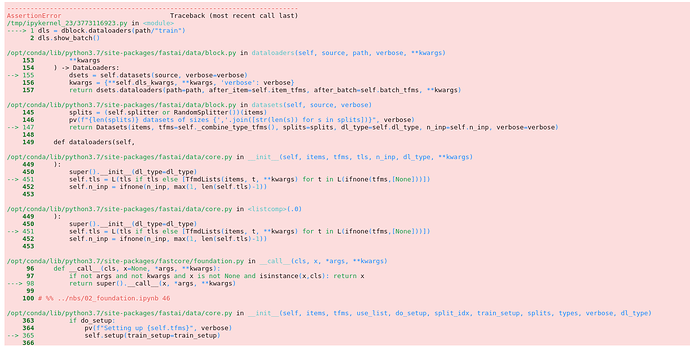 Thank you very much for your help.