I have created a Neural Network from scratch with loss functions as cross entropy loss. I am getting the nan in the predictions each epoch in each batch after few epochs. I have initialized the weights randomly, does anyone has any idea what could be the issue?
I have verified my implementation of Softmax using the in-build softmax function, but I am still facing the issue.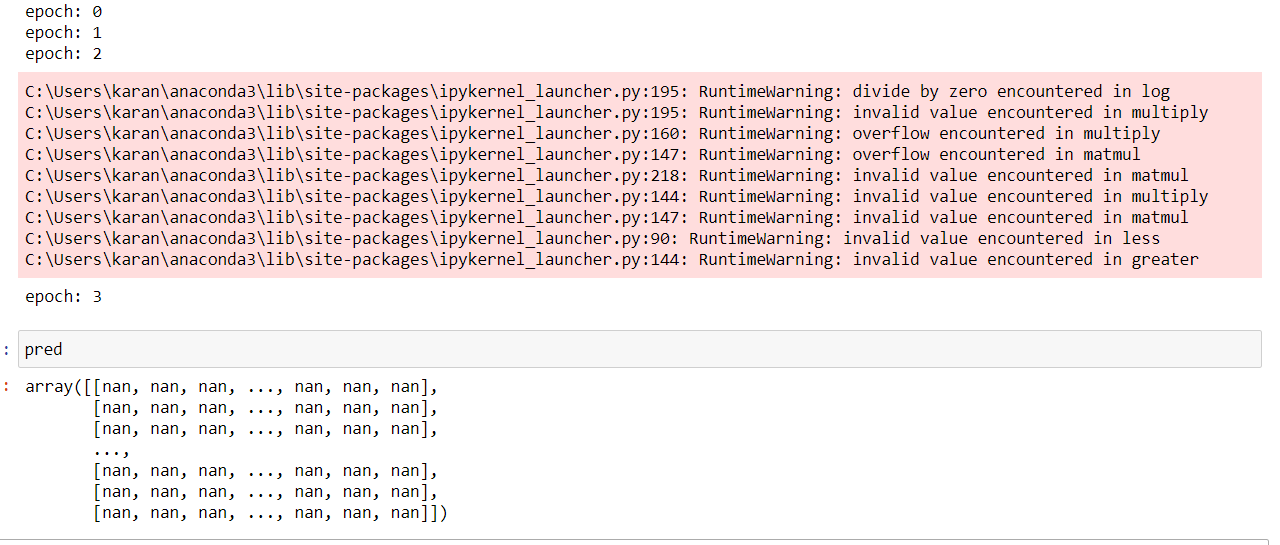 Most probably, according to me, the issue is caused by the backpropagation of cross-entropy loss with respect to Soft-max, can anyone guide me from where can I find the code for backpropagation of cross-entropy loss.