Hello everyone,
I have a question with regards to configuring Azure for Deep Learning(http://wiki.fast.ai/index.php/Azure_install). I have 50$ credit since I use MSDN Professional. I however see the NC6 Standard option greyed out.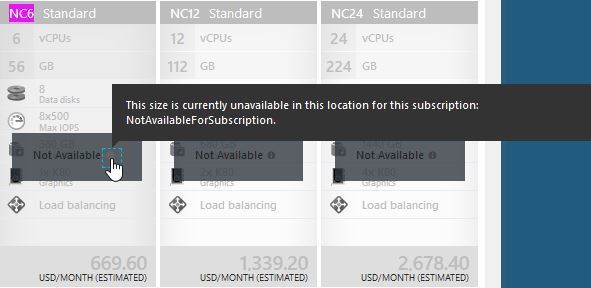 My questions are:
Do we need an MSDN enterprise edition for using Azure?
I will in the meantime search the forums.
Thanks,
Ajit Goel