Greetigns,
Could someone kindly help me understand what the 'nb' parameter is that appears in three of the functions in sdgd.py?
To me it seems it is somehow related to iterations over the batches, but I'm getting lost in the code and can't quite figure out where it originates from.
I'm trying to run the Rossmann lesson code on a different dataset with largely categorical variables with entity embeddings and a few continuous variables. There the 'nb' gets the value of 0 and causes an error since it's used in dividing the ratio in LR_Finder.
At first I suspected this might have something to do with the datatype of the dependent variable, but changes in datatype in it made no difference.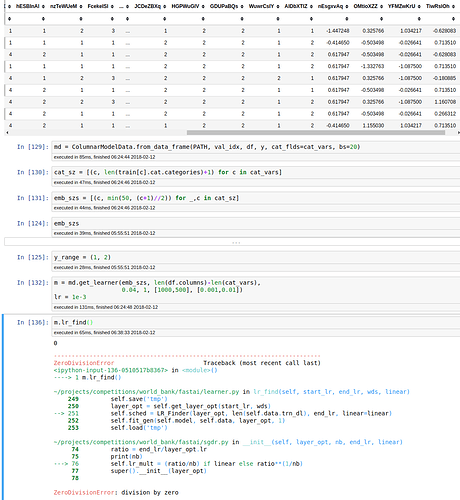 If I try to fit the model I get the following RuntimeError: