I am working on the spooky author kaggle comp and just ran into a somewhat weird plot when looking for the appropriate learning rate.

When I was using lr_find with the original data, the plot looked as one would expect. but I modified the data to move the labels into bool category columns, created a validation set from 25% of the training data and the learning rate plot developed a tumor!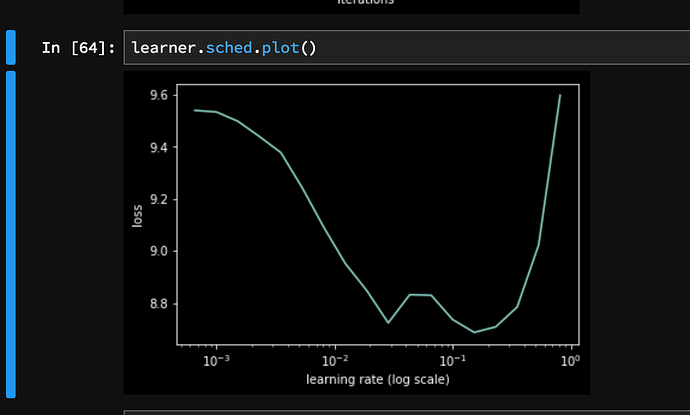 Is this something that is expected or an indication that there may be an issue with my new cleaned up training data?