It's mentioned in the book that white pixels are 0s and black pixels are 255s, and so is the result of numpy array, tensors, dataframe,etc. But when we just display the image using PIL/default photos app, it shows it as a negative image (with black background and white digit).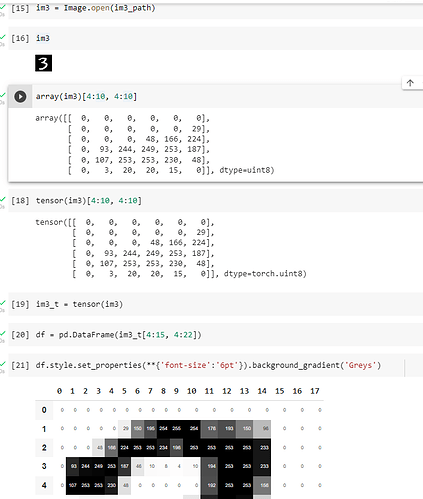 Here you can see the execution of im3 gives an image with black background, and the execution of the dataframe statement gives an image with a white background.
This is a bit confusing to me. Would appreciate an explanation.