Sorry for being bit delay with the lesson timeline.
I created a MNIST basemodel for 3 and 8 and got ~89% accuracy.
I used the main MNIST dataset.
There's nothing unexpected about that. But when I looked at images, they are not black and white. See: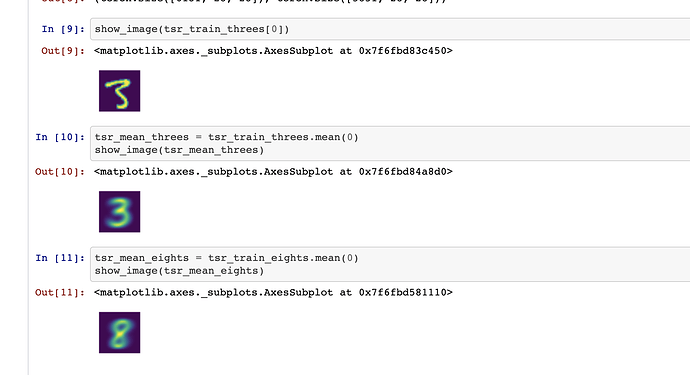 Could you someone explain me why is that?
Thanks.