I'm playing around with the fast.ai library V1 and I don't understand why the last layer doesn't include the out_sz but the last emb_szs1. I'm running the tabular example in /example/tabular.
I think it should be 2 but not 100 right ? It is a binary classification model
When I see in 009_rossmann notebook, a regression model, the output size is 1.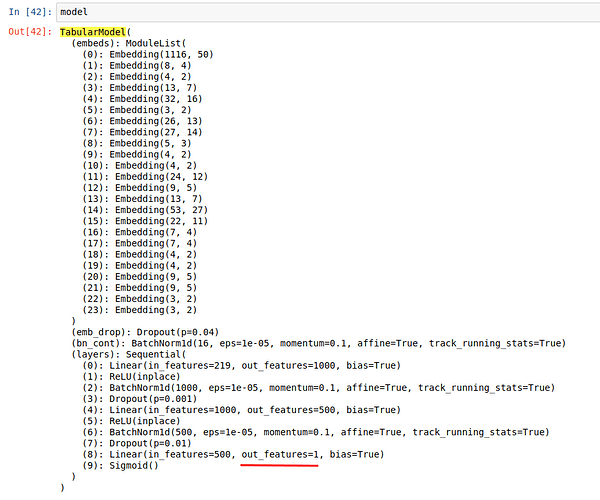 Thank you in advance.