Hello people!
Around 1:34:00 of Lecture four, Jeremy talks about matrix vector multiplication.
There is a column vector of size 3 and a 3x5 matrix. Speaking mathwise these two can't be multplied unless the 2nd matrix is transposed and the first matrix is multplied from the right to get a 5x1 matrix as the output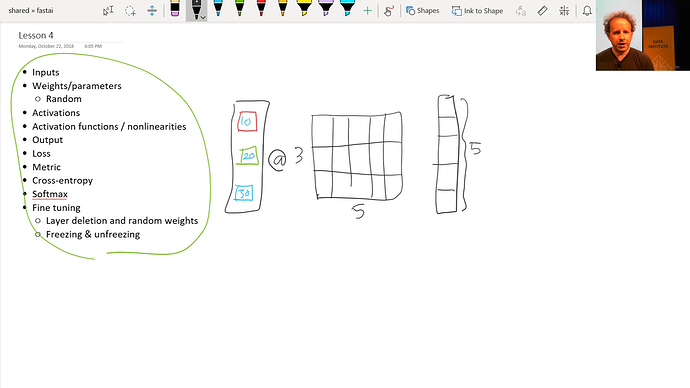 But Jeremy multiplies a 3x1 vector with a 3x5 matrix, multiplies the column vector with every column of the second matrix and gets an activation vector of the 5x1
Is this the way mutlplication is done by Pytorch? What am I missing here?