Hey all,
I'm having trouble with finding a LR and running a fit on a tabular dataset only filled with continuous variables.
Here is what the data looks like:
I'm trying to predict the "peak" value with the following continuous variables: "ml", "depth", "dist", and "azmith". However, when I try to plot the learning rate, I get an empty plot:
Sometimes, I run the exactly the same code and I get an actual plot though! In any case, no matter what I do, if I try to fit using any kind of LR, for example:
learn.fit_one_cycle(1, 1e-6)
I get the following error: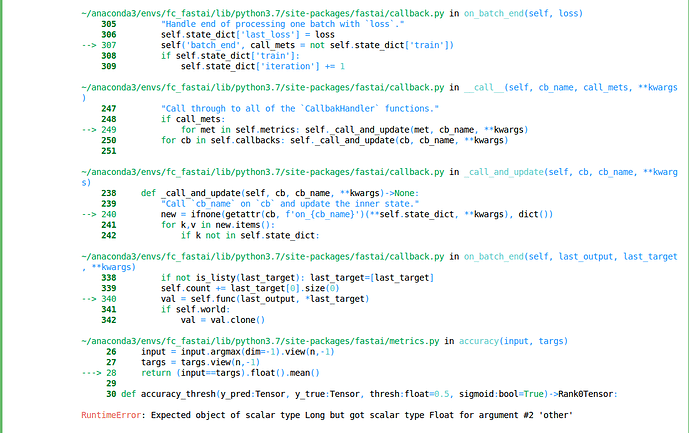 Any help would be appreciated, thanks!