I am working on a simple library meant to be used as a learning aid to understand how neural networks work internally.
It supports arbitrary operations and can compute the gradients for any op (just like tensorflow,pytorch, etc).
An output from one such computation graph: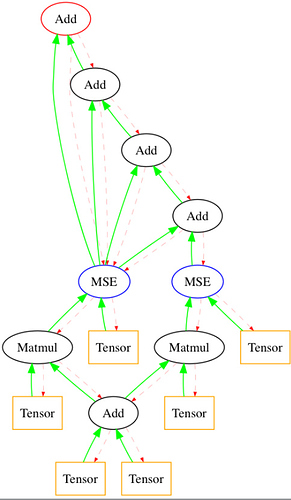 I have implemented most popular operations like:
Add
Subtract
Matrix Multiply
Relu
MSE (Mean squared Error)
and a few more
Now I am looking for more collaborators to implement additional operations and also working on documentation/tests.
More ops include:
convolution
sigmoid
binary cross entropy loss
Hope to find people who are interested to work on this.