I am trying the image segmentation example given at http://localhost:8888/notebooks/course-v3-master/nbs/dl1/lesson3-camvid.ipynb.
I am using a self annotated dataset. But I am getting the following error:
IndexError: Target 33 is out of bounds
I am new to the field and I am not able to understand the cause of the error I am getting.
I have only three classes in the data and the dataset consists of only about 30 images.
Can that be a potential problem?
I will appreciate any help in this regard.
Thank you.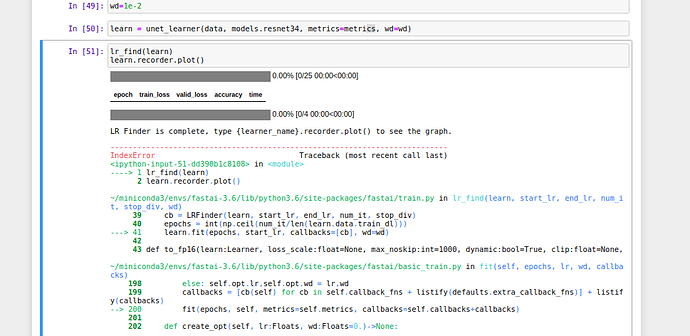 !
!