Hi everyone,
I'm working through part 2 lesson 8 and I'm currently stuck on the Recreate Style section. I'm not getting any errors, but solve_image is giving me extremely high errors, as seen below:
current loss value: 24357.9316406
current loss value: 21018.1699219
current loss value: 18276.6582031
current loss value: 16108.6474609
current loss value: 14343.5166016
current loss value: 12834.8105469
current loss value: 8366.41308594
current loss value: 4700.38867188
current loss value: 4118.77929688
current loss value: 3665.37548828

My errors appear to start much higher than Jeremy's and the converge much slower. I tested pushing this out to 100 + iterations and finally got the loss down to ~80, but the results still weren't pretty.
After 10 iterations I get the image below (using starry night as the style image):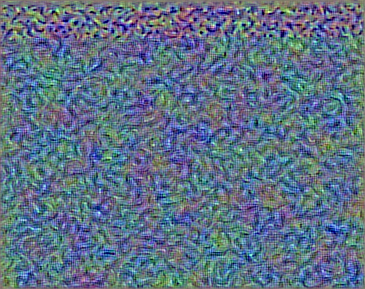 Note that there is an odd bar across the top of the image with different texture, which I'm not sure what to make of.
I'm using python 3 with TF 1.3 and Keras 2.0.8. I strongly suspect this is a version issue since running Jeremy's code directly produces the same result as my code (indicating that the source of my issue isn't related to any code changes I've made on my end).
I've read the Keras release notes and I didn't see anything that should effect me, but just in case I'm going to try running this in another environment with older packages. If it works I'll procedurally update until it breaks again in order to isolate the problem.
Please let me know if you have any ideas. Thanks!