I re-created the SGD example(the one with the quadratic function) in lesson 4.
Here is it.
But even I trained a lot, I couldn't predict a function very close to the real function.
See: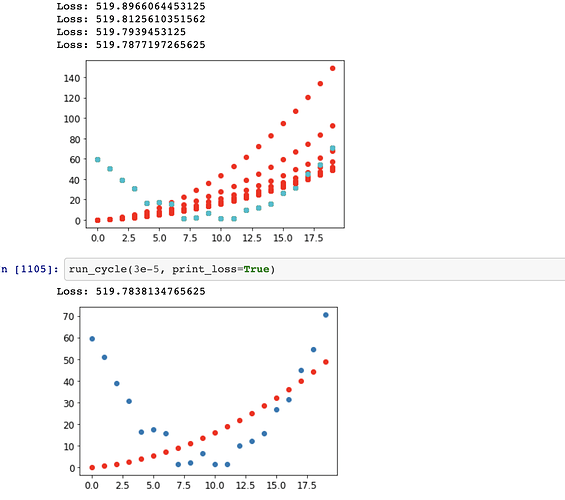 I tried running multiple times and with a different learning rates. But then it will simply increase the loss and goes crazy.
Am I doing something wrong here or is this expected?