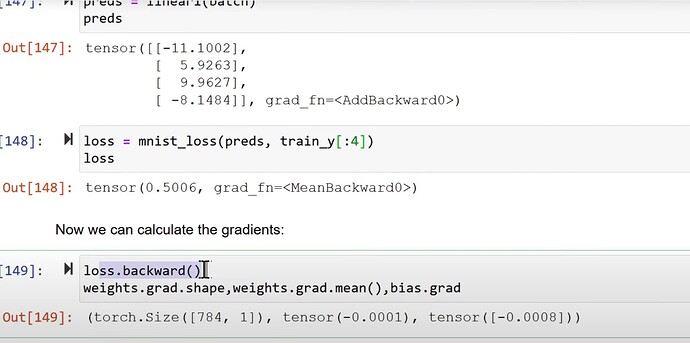 Okay, so I can follow the lesson until Jeremy calculates loss.backward()
is requires_grad_ that is input earlier the bridge between the loss function and the changing of the weights? I'm not sure where in the code the weights (and their subsequent changes) are linked to the loss function (in this case mnist_loss).
My only guess is that 'preds' is one of the arguments, and that is derived from the function 'linear1', but I'm not sure.
Just looking to have someone clarify how pytorch is calculating the 784 weights and their changes from a function that doesn't seem to have the n-dimensional qualities I keep hearing about for a loss function. Thanks!