Before I tried to do semantic segmentation for satellite images, I run the official CamVid notebook out for understanding how things work out.
However, I found that after I change the batch size to 4 (the only change I made to the official notebook because of "out of memory" ), I found that the accuracy of camvid gone really bad.
I tried to change the learning rate to 5e-3 because I noticed that the training error is bigger than the validation error. but things didn't work out and the prediction is really bad as well.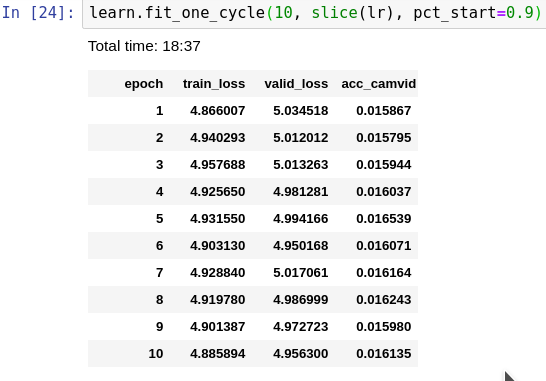 I am not sure if this is because of different batch size since I don't have enough GPU memory(Tesla P4 7611MB)
So I would really love to know what is going on and I will try different learning rate and more epochs by myself as well.
here is the exact notebook I was running