Hi,
When I run this cell in the 02_production.ipynb notebook:
cleaner = ImageClassifierCleaner(learn)
cleaner

it shows the images vertically, not horizontally, and then I get this error message:
"Error creating widget: could not find model".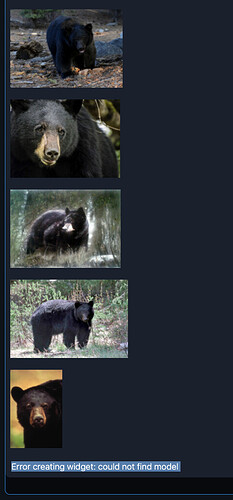 However, I was able to train successfully and fine-tune on the learn variable. I can also create the confusion matrix.
jupyter widgets was loaded successfully:


Does anyone have any tips on how to debug this or why this might be happening?
Versions of fastai packages:
fastai: 2.7.9
fastbook: 0.0.29
fastcore: 1.5.27
I am using Paperspace gradient.
Update 1: it seems that this is a Paperspace gradient-specific problem: