Hello. I've looked through the other threads and couldn't find anything that worked for me; I apologize if there's a solution already posted.
I've uploaded the three csv files into the jupyter notebook that I'm running on Paperspace. Here's a photo of the file and its path:

Here's the part of my notebook that defines the folder/file:
(the path.ls() doesn't show the teddys path, and I'm not sure why. Might be part of the problem).
Finally, here's a picture of the error: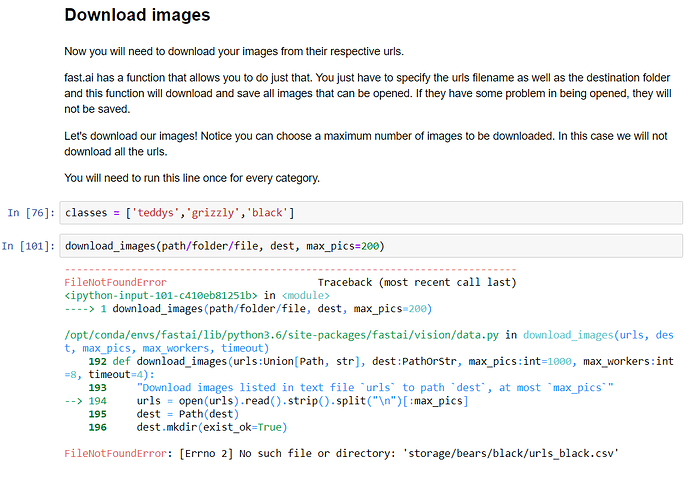 You can see that the path matches the path shown in the first image, but it's still saying the file couldn't be found. What should I do?