There was a def made in Lesson 13 for which I need some help understanding: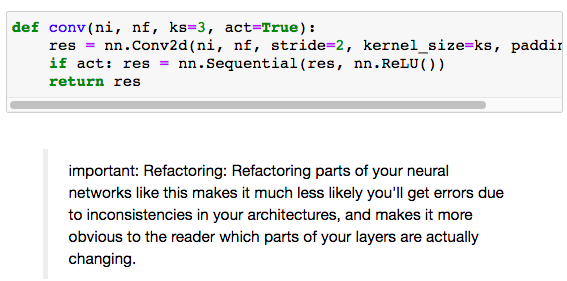 Questions:
Will the format of this network be
Sequential(
nn.Conv2d(),
nn.ReLU(),
nn.Conv2d(),
nn.ReLU()
?

What is act? When is it False?

At what point will the res be returned? Until the size is 1 x 1?

If the code was not refactored, how will it be written?

Based on the note: which layer is changing?
Thank you in advance for your help!
Maria