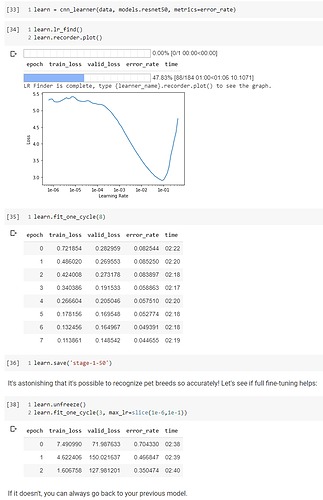 Some questions
are these the normal steps?
i.e lr_find, then fit_one_cycle , unfreeze then retrain based on the max_lr parameter?

did I use the slice correctly?
3)the reason is not better than 0.04 is it because it requires more epoch as 3 only brings down to 0.35.
Is it usually quite difficult to beat the baseline of 0.04 and is it ok to export this model if this is the better one?
Thanks.