Hi there! I've just watched lesson 1 so that's my level of background.
I'm trying to train a classifier using the Oxford 102 Flowers dataset, doing pretty much what's shown in the lecture, but the error rate is too high
This is how I created the databunch: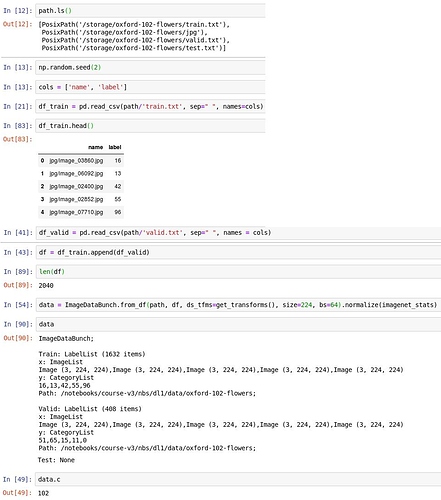 And these were the results: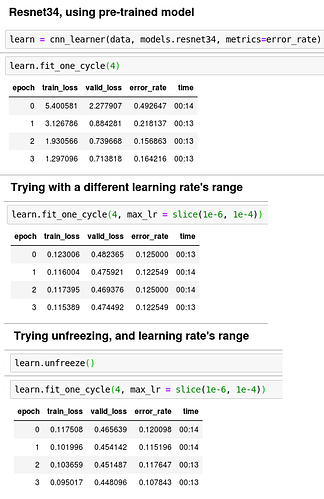 I've also tried resnet50 and it was the same (0.127)
Any ideas?
Thanks!