Hi guys!
I'm on a windows machine, and I'm trying to follow along with lesson 1 without an AWS instance because I have an nvidia GTX 1080 within my current machine.
To my knowledge I installed the correct files, but can't seem to get the vvg16 import to work in Jupyter notebooks. Could you guys help me figure out the problem. I'm so confused, and really new to machine learning.
This is the error I get when I'm inside of the practice Jupyter notebook for lesson 1: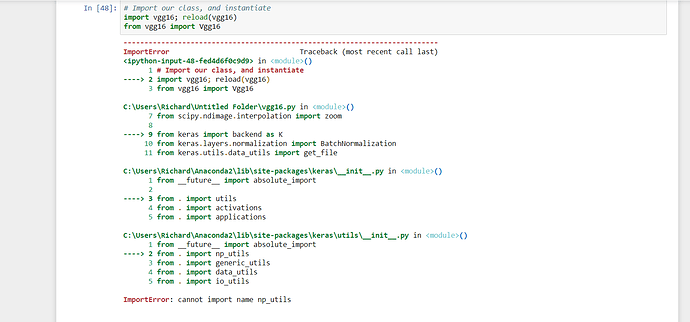 This is a picture of the directory I've added the util and other files to: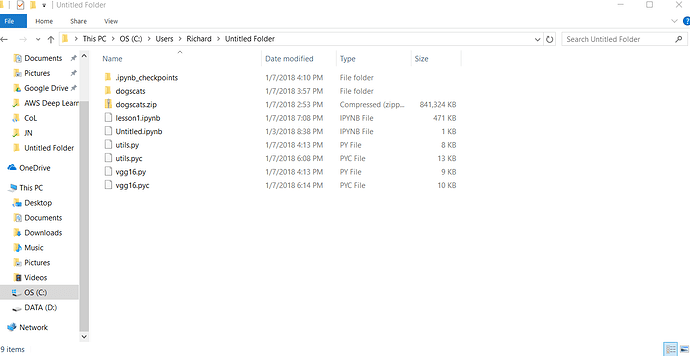 I'm excited to understand more about machine learning, if anything. The concept is so powerful, but it sucks when you can't practically make the material work.
Thank you for creating this course by the way
It's super awesome!