Hi,
I'm on lesson 1 on the part where an image of a cat is supposed to appear. Instead, this error appears: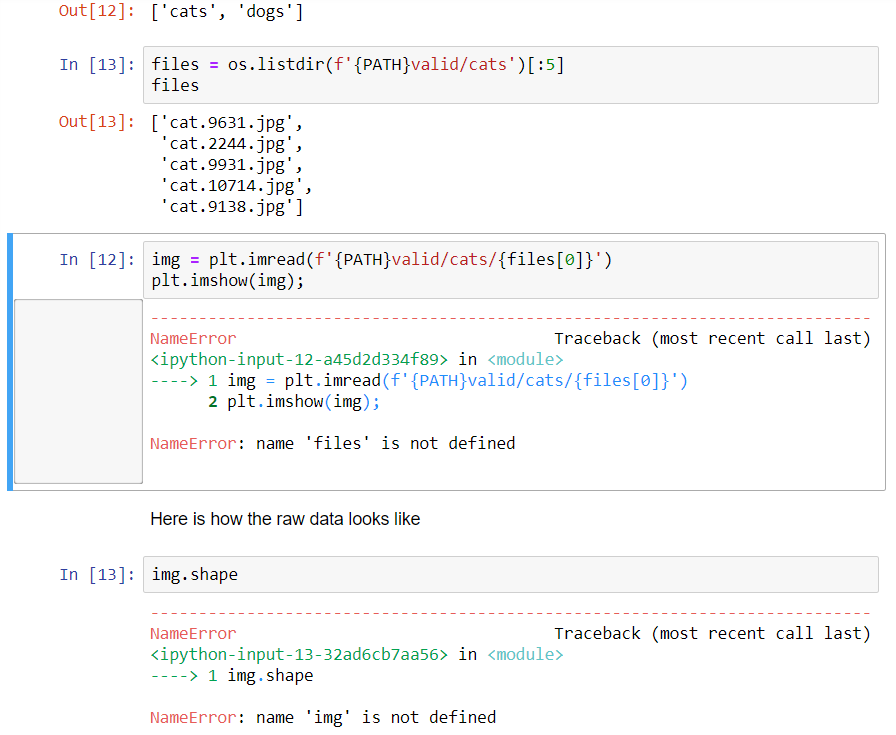 "NameError: name 'files' is not defined"
My dogscats file is in my data file, I don't know why it can't show an image of the cat.
I'm using a VM on GCP to connect to jupyter.