Hello together,
When I start the training of a neural network the jupyter notebook dies / freeze.
Does someone have a similar experience? How can I improve it?
I use AWS p2 instance with the fast.ai image.
It happend with the theano backend (part I) or tensorflow (part II)
I write my python code in jupyter notebook. When I execute the command:
model.fit(map_train, y_train, batch_size=128, nb_epoch=1, verbose=1, validation_data=(map_valid, y_valid))
The notebook is "busy" and don't react anymore. I think in the background it still train the model, but I cannot see any updates: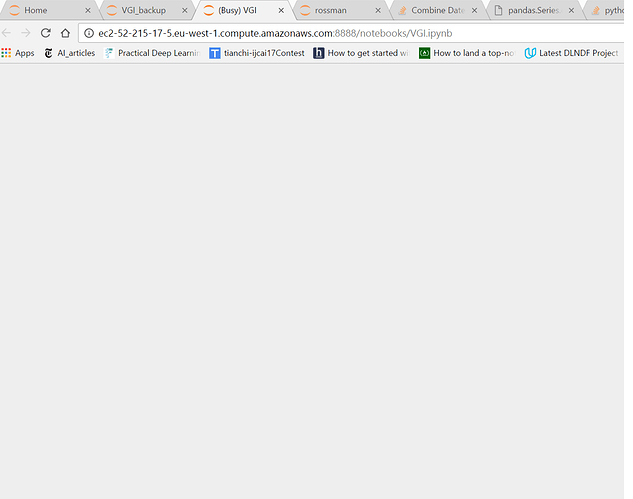 After a while, the brower asks me, if want to wait or want to kill the application.
I can still access the machine via SSH.