When import fastai in Jupyter I see the following error:
" ImportError: dlopen: cannot load any more object with static TLS "
My Jupyter server is running on AWS EC2 my laptop's browser connects to it over SSH tunnel.
Before seeing this error I also saw the "missing cv2" error, but after running "conda env update" and "source activate fastai" commands, this "missing cv2" error is gone and then I start seeing the dlopen error. No idea about how to do it.
Refer to this picture,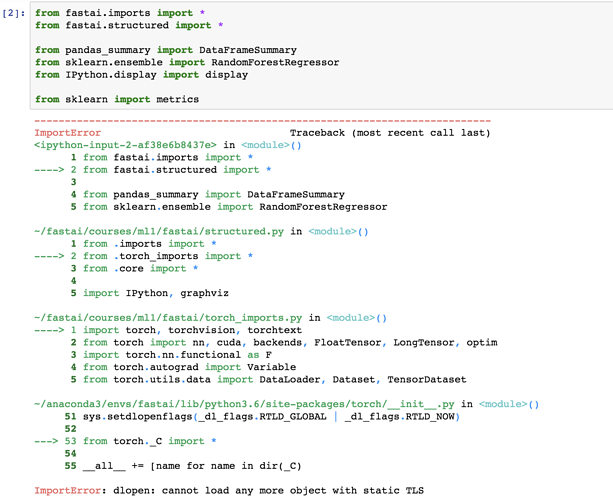 thank you in advance!