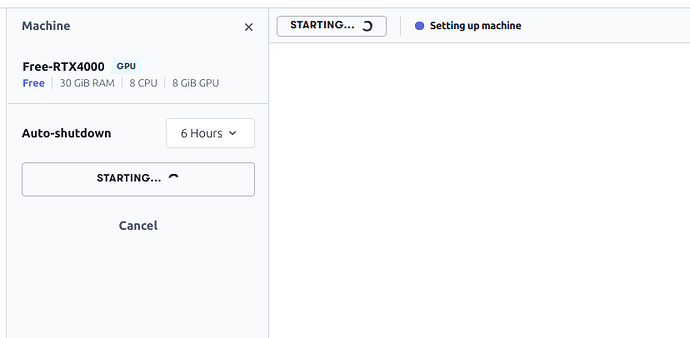 Recently I am noticing this problem while using Paperspace Gradient for the course. The Machine state stays on starting for a long time without progress. For this particular case, I can't even cancel and try again because it just keeps on 'starting'
Here is some more info:
I have a paid account, Pro.
How long have I noticed this? This is the third time in the last 2 weeks I have noticed this. I could just cancel and refresh my browser and try again for the previous cases. But for this specific time, I cannot cancel.
This is not a case of not having available machines, it doesn't notify me that they have reached maximum capacity with that specific machine.
Note: I have already submitted a ticket with support on Paperspace and the purpose of writing this is to see if I am the only one who has been experiencing this and also incase any paperspace folks are here they could check on this recurring issue.