Moved
ipygpulogger got integrated into ipyexperiments. Discussion forum is here: IPyExperiments: Getting the most out of your GPU RAM in jupyter notebook
Old info
This thread is for discussing ipygpulogger - GPU Logger for jupyter/ipython memory usage and exec time and potentially more features.
Here is how it works. You start the logger and then after each cell is executed you get the report of consumed memory (general and GPU), including peak and total used RAM, and execution time: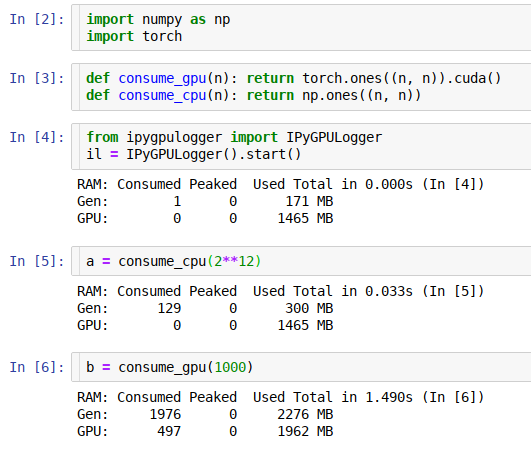 Full details are available here.
If you have problems using it, or have ideas and improvements to suggest please use this thread.