DiffusionInst: Diffusion Model for Instance Segmentation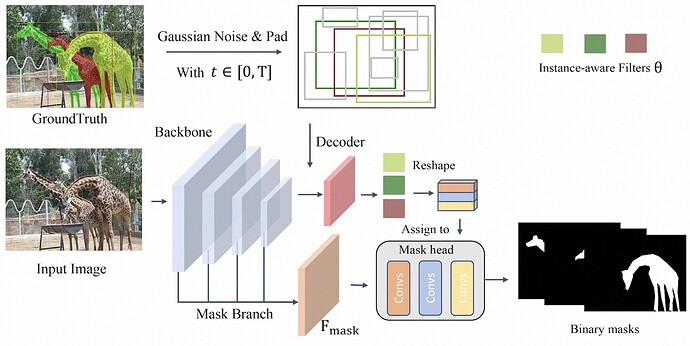 This paper proposes DiffusionInst, a novel framework that represents instances as instance-aware filters and formulates instance segmentation as a noise-to-filter denoising process. The model is trained to reverse the noisy groundtruth without any inductive bias from RPN. During inference, it takes a randomly generated filter as input and outputs mask in one-step or multi-step denoising.
The code for the paper is available here.