I'm struggling to make my docs files properly display the content of the html files.
Here are the docs link, and my timeseries github repo link.
I generated my docs using nbdev_build_docs under Ubuntu (using WSL) like Zack's fastshap library. His docs are properly displayed.
By checking out the Sources in Google Chrome, I noticed that the html headers as well as the css, images, and js folders are missing (see images here below).
Any ideas on what is the source of this problem?
Thank you in advance for your help
fastshap: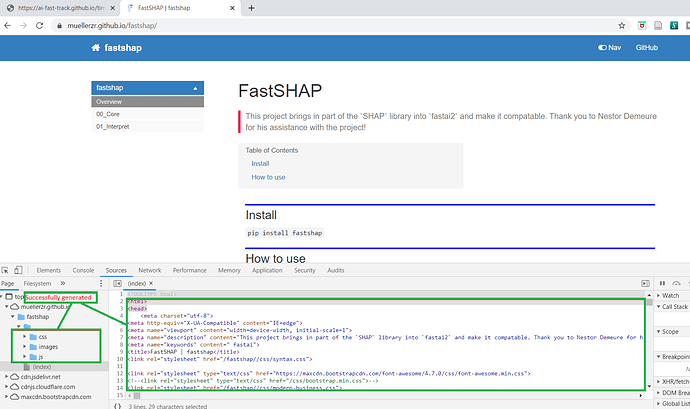 timeseries: