Hello guys,
anybody else using Ubuntu on Windows? In my laptop I'm using arch linux and everything is working fine. However, since the laptop has no GPU I tried to configure jupyter notebook with all the libraries necessary, in Ubuntu for Windows 10, but I wasn't able to run the notebook from the first lesson.
The error I'm getting is "ImportError: cannot import name 'BatchSampler'" – I have searched on google/on the forums, but can't find anybody with the same problem. Maybe I have a wrong library version installed? If someone has had the same issue, can you give me some tip?
Below is a screenshot of the traceback in jupyter notebook.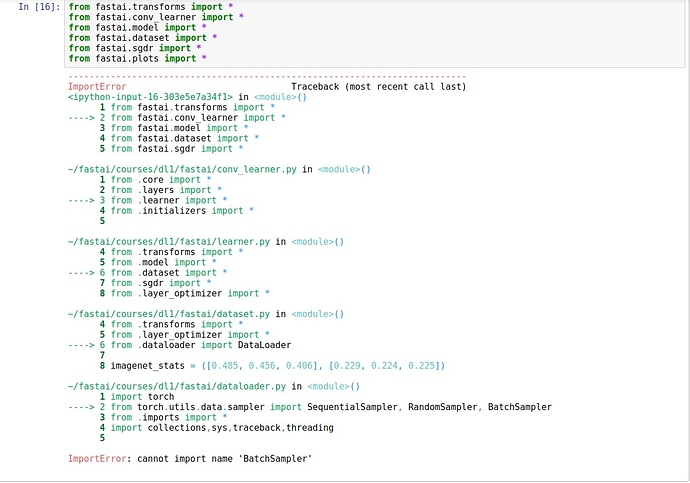 Thanks in advance!!