Hello everyone,
I have been trying to replicate some of the notebooks in the fastai course in pure PyTorch(to understand more whats happening behind the scenes). I am currently working on the IMDB dataset. However, I have been unable to get an accuracy of higher than 60%.
Here is the notebook I am working on:
IMDB Notebook
Here is a screenshot of my results: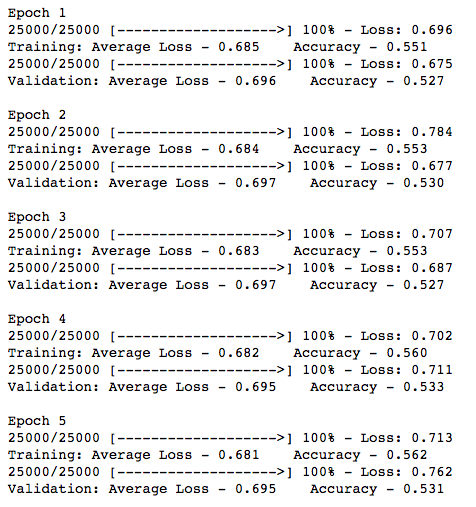 In the lesson3-imdb notebook, the classifier was able to achieve an accuracy of 94%. Are the results that I got normal, or is something wrong with my code? (Note that I am using a normal RNN, without GRU or LSTM).