I'm following along with Jeremy's Lesson 1 notebook in intro to ml for coders, using a prepared dataset. I've organized my dataset to match the pets dataset used in the notebook, so the files are arranged as follows:
image_type_a_0.jpg, image_type_a_1.jpg …
image_type_b_0.jpg, image_type_b_1.jpg…
… etc.
I then attempt to load an ImageDataBunch using from regex function, and get the following error: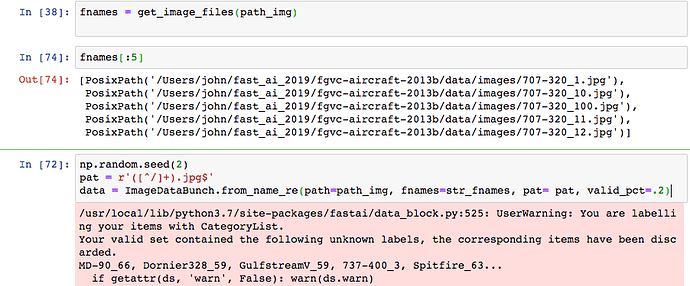 Why are some of my data categories being dropped? My files are labelled in the same format as the ones in the dataset used for lesson 1.