I am using the "advanced" method of Google Collab with Ngrok and native Jupyter notebooks. Widgets are supposed to work. When I run ImageClassifierCleaner, I get images but no widget: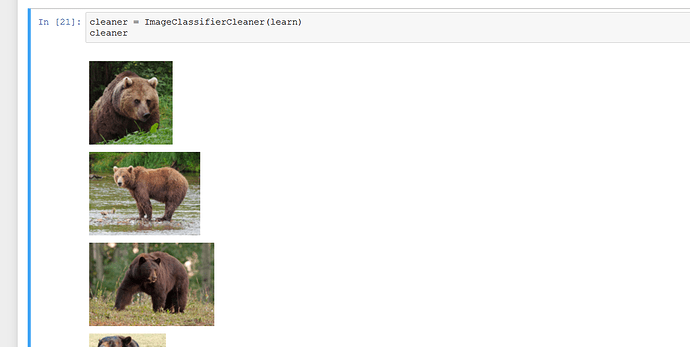 Oddly, when I did this in regular Google Collab, the widget worked, even though it's not "supposed" to.
I've tried pip install as per the Jupyter widget docs, but it didn't work:

Any solutions? Have people gotten the widgets to work on Jupyter notebooks and collab?