I'm trying to use the feature loss technique described in lesson 7 to build a inpainting U-net on the Pets dataset. This are the results I'm currently getting: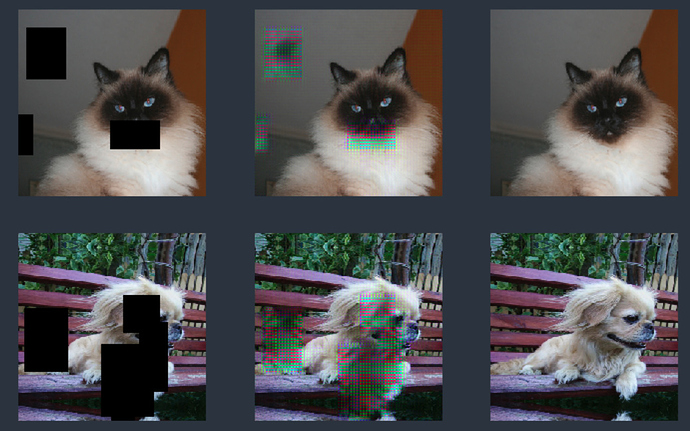 I've trained the models for some hours and the loss plateaued. As we can see, the results are not good but they are on the right track, but for some reason we see this very pixelated result.
Is this normal for this kinds of problem or there might be something very obvious I'm doing wrong?
In the class Jeremy defines the crapify function and run it once on the entire dataset before training starts. Instead of doing that I defined a custom transform that lazily adds the boxes in a random order on each batch of images. I thought that was a good idea because I would have very different box positions for each image. But maybe that is leaking information on the training set and it's causing the model to not learn correctly?
Here's the source code in case anyone is interested.