Hi folks, I haven't found any posts or hints for my problem so far. Please see the picture below.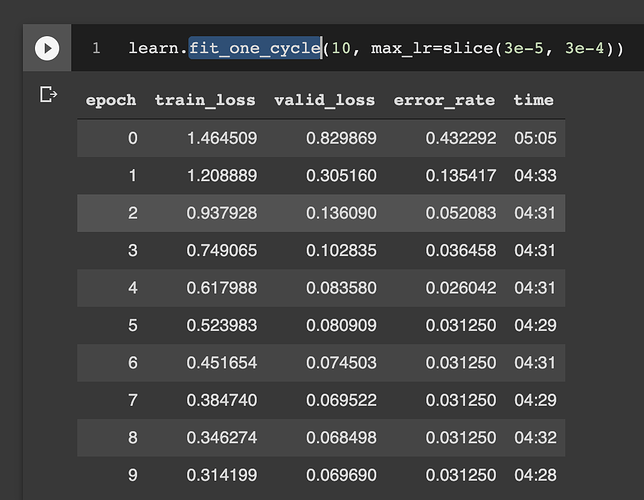 I keep getting identical error_rates when I use the fit_one_cycle method. It seems kind of wrong to me. Any ideas why this could be happening?
I have two folders with ultrasound images of the heart and liver. I would like to build a classifier that distinguishes between those two.
Thank you
Grigorij