Dear all,
to = TabularPandas(df,y_names="Label",cont_names = cont_columns,splits=splits,y_block=CategoryBlock(),procs=[Normalize])
My model is generated like this.
The dataframe has a "Label" column which is binary, 0 or 1.
I am trying to get predictions on a new dataframe like this: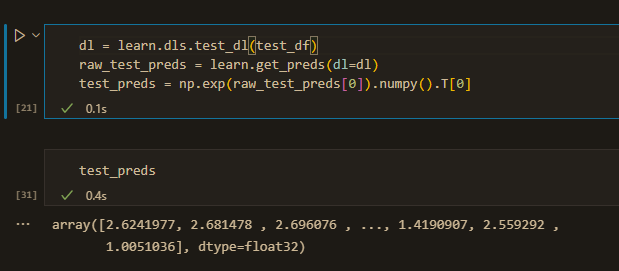 However, my predictions (the label) are not coming as 0's or 1's. What kind of a decoding should I do to get the correct prediction?