Hi All,
I checked the forum and found a few threads talking about how to use AUROC with Fast AI. This is how it was mostly suggested.
acc_02 = partial(accuracy_thresh, thresh=0.2)
f_score = partial(fbeta, thresh=0.2, beta=1)
learn = cnn_learner(data, arch, metrics=[acc_02, f_score], callback_fns=AUROC)

But I got the following error: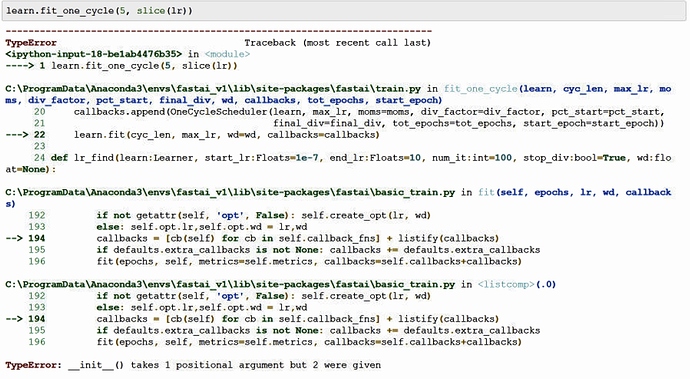 Any idea what am I doing wrong here.
Thanks a lot
Kind Regards,
Bilal