I'm really new to Python and ML in general. I figured the best way to learn would be to practice analyzing datasets myself instead of just pressing shift enter in all the fast.ai lessons, so I'm following the documentation in docs.fast.ai/text to create a classifier for Amazon music instrument reviews. I'm hitting an error when I run the last line of code learn.load_encoder('ft_enc'),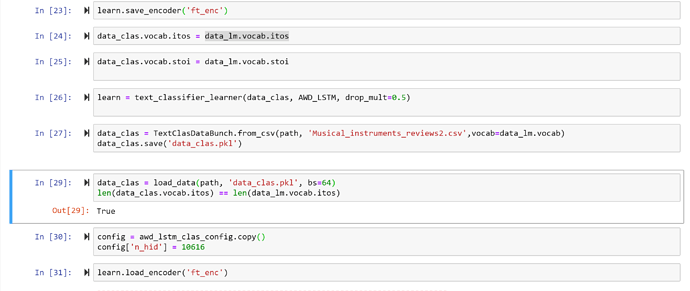 The error is this:

I looked at the forum for similar issues before and found that I could manually change the size of the network with this line of code, replacing the 10616 with whatever number the error message spits out:
config = awd_lstm_clas_config.copy()
config['n_hid'] = 10616
But this involves me running the code, getting an error message, then remedying it. How do I change this to a variable so I can avoid this process of getting an error message and manually changing the size?