When we process the test_df using TextClasDataBunch, the test_lbl.npy is not saved, i.e. the labels are saved only for the train and valid set, see: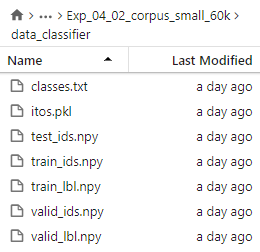 When we then call: y_pred, y_true = classifier_learner.get_preds(ds_type = DatasetType.Test, with_loss=False), how this function can get the true labels? I think there might be a bug here, cause in the end, I get horrible results, especially on the test set (even though my data is quite clean atm):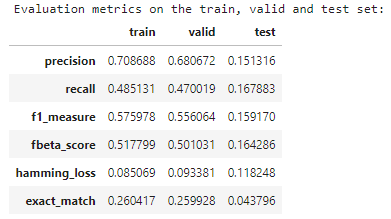 What is the correct way of getting predictions on the test set? I was thinking about manually ingesting my labels from test_df, but I am concerned about the order. I share my full notebook below.