I have a dataset of heatmaps. After training it, there was a huge difference between the train and valid loss. I am assuming this is because I have turned data augmentation off as any flip, zooming, cropping doesn't make sense as there will not be any instance of an image like that appearing. What other methods can I apply?
Here is an example from the dataset:


Here are the metrics: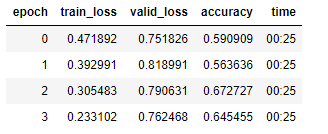 Also, any idea on how I can use transfer learning for this particular dataset?
Thanks,