Hi,
Apologies in advance, this is a very basic coding question.
I have a model which classifies eye disease.
However, when images are moved into the data bunch, they are "cropped" to 224. This results in a loss of information at the lateral edges of some of the images. It's bringing the accuracy down.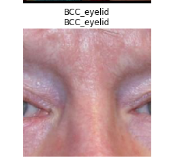 In which part of this code can I instruct the databunch function to not 'crop' the information out, but rather shrink the image down and "pad" the top and bottom letterbox style? Everything I've tried has thrown an error.
data = ImageDataBunch.from_folder(path, train=".", valid_pct=0.2,
ds_tfms=get_transforms(), size=224, num_workers=4).normalize(imagenet_stats)
Full code here