Thanks Jeremy. After banging my head for a few hours, I figured out that the error I faced was due to dataset class. It turned out that I was returning object dtype as output of dataset class, which is not allowed. (floats or ints are allowed)
It threw TypeError: zip argument #58 must support iteration error.
So I updated my code to return 2 stacked columns (not 1 column with list as each element)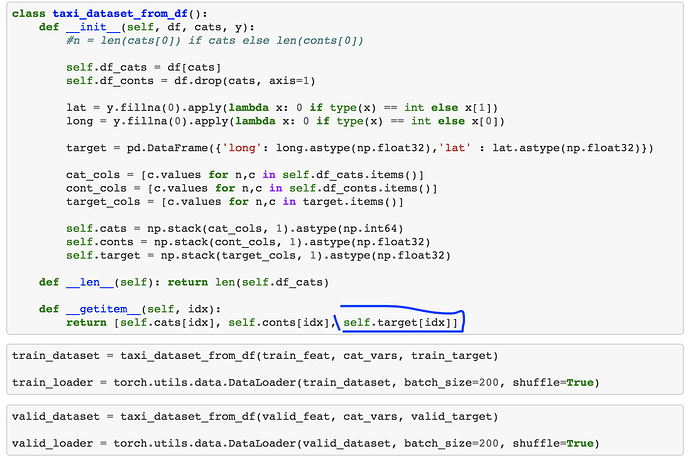 But now I am facing another error which I am trying to resolve (by reading pytorch forums). It seems like it is related to embedding layer but not sure what should I change in code.