Hello @jeremy,
Following lesson 1, I have trained a classifier to identify car models from a dataset I found from the link below.
https://ai.stanford.edu/~jkrause/cars/car_dataset.html
I have been trying to improve validation loss, but it doesn't seem to go down as fast as training loss. Please see the image below.
Looking at training loss, it feels like I am overfitting, but from yesterday's(lesson 2) notes, you indicated that having validation loss higher doesn't mean overfitting.
I am kindof confused as to what the next step should be.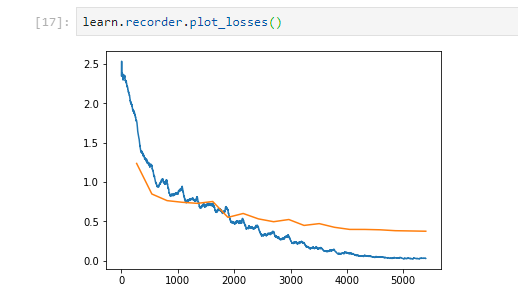 source code is at