Hi everyone!
I'm currently training a classifier, managed to get the accuracy to a decent level:
Stage 1 (transfer learning):

Stage 2 (unfreeze network and training whole network):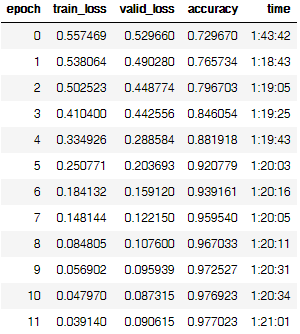 The validation accuracy of 97.7% looks really good, but when I tried to use new unseen data to test the results, I only got 61% accuracy.
Seems like the model has overfitted to both the training and validation data? I would have thought that if the training and validation accuracies are both good, then there is a good chance that it would work well for the test set too?
Does anyone have any insight on what I should do next? What are the regularization methods available in fastai that I can use?
Thanks in advance!